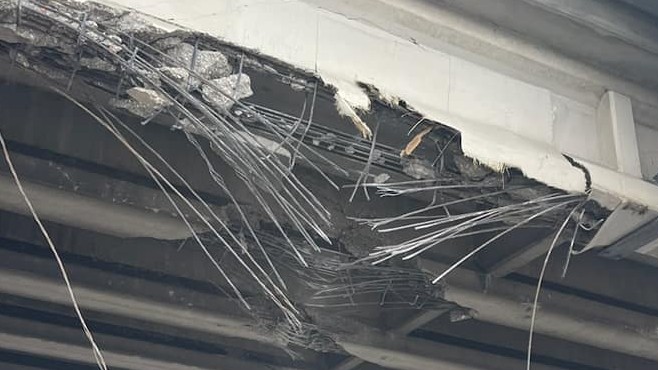 UPDATE: The leftbound lane of the I-10 overpass is now open. Below is the original story.
Following an 18-wheeler with an excavator impacting the I-10 eastbound overpass at I-49 on Tuesday afternoon, one lane is expected to be opened up on Wednesday night.
The Louisiana Department of Transportation announced this and mentioned that once safety measures were in place that one lane would be opened up.
The following closures will continue to be in place as crews work to further assess the impacts to the Interstate 10 eastbound overpass.
Interstate 10 eastbound overpass outside lane and deceleration/acceleration ramp
Inside lane of Interstate 49 northbound
I-49 northbound exit ramp from I-10 (Exit 1B)
I-10 eastbound on-ramp from I-49 (Exit 1A)
There will be a 12-foot width restriction for vehicles traveling on the open lane of Interstate 10 eastbound.
Motorists are encouraged to continue to use alternate routes along I-10 eastbound prior to U.S. 165, La. 26, La. 13, and La. 182.