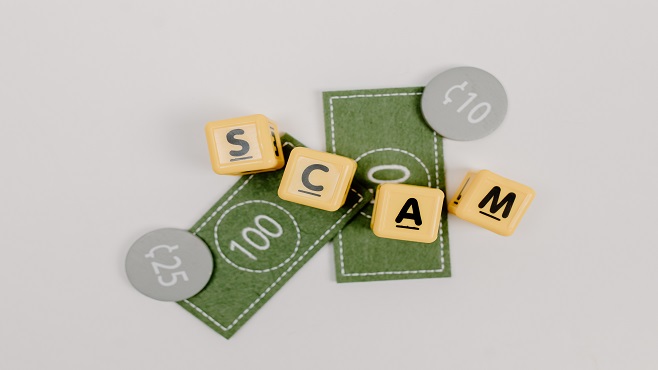 The Better Business Bureau serving Acadiana released a report stating Sweepstakes Scams are on the rise. To keep yourself and your money safe, remember in order to win or claim a prize, you should never have to pay money. It is most like a scam.
According to a BBB study, there has been a huge increase in complaints of money losses from fraudulent lotteries submitted to the FCC during the pandemic. The research shows that scammers tend to prey on individuals who are 55 and older. This why it is important to educate others on how theses fake sweepstakes operate. Anyone has the potential to become a victim.
The report states that scammers will turn their victim into what the BBB refers to as "money mule." This means the victim will temporarily receive funds from other victims and then the funds are transferred into the criminal's account. This makes it harder for authorities to track down the scammers. Sometimes victims are tricked or forced to do this because of threats or false promises made to the victim by the scammer.
Here is an example of one case from the BBB's report:
A Pennsylvania woman reported losing at least $35,000 over the course of three years after receiving a letter from "Mega Millions" in April 2017 that told her she had won $5.5 million and a 2019 Mercedes Benz. The woman said the scammer, with whom she spoke on the phone daily for several years, initially requested $9,500 in fees, but more requests for money followed. The woman paid the "fees" by wire transfer and gift cards. She also cashed a counterfeit cashier's check sent by the scammers, which resulted in criminal charges against her. Later, the woman acted as a money mule on several occasions and fraud victims subsequently began contacting her directly. She believed all of these tasks were necessary for her to receive her winnings. When the woman complained to the scammer with whom she had been speaking, he threatened her and her son.
Majority of these scams reportedly originate from Jamaica. The United States and Jamaican governments have teamed up to stop these types of scams that target older individuals.
A legitimate lottery or sweepstakes will never ask for money. And most importantly, in order to win a contest, you must have entered the contest. If you don't remember entering, it is probably a scam.
Be sure to do your own research on the supposed lottery or sweepstakes company. If the crook is posing as Publishers Clearing House, call the company to see if you are truly a winner at 1-800-392-4190. Or if it a state lottery, contact the state organization yourself. Then do an internet search of the company and check the BBB Scam Tracker to see if other people have had the same situation.
Law enforcement officials do not call and award prizes. Verify the identity of the caller and do not send money until you do. And if you think you may have been contacted by a criminal who is trying to trick you, talk to a family member, trusted friend, or your bank.
If you think you have been a target of lottery/sweepstakes fraud, file a report with:
BBB Scam Tracker, or contact your local BBB
Federal Trade Commission (FTC), or call 877-FTC-Help
U.S. Postal Inspection Service has experts to help with chronic sweepstakes scam victims and can be reached at 1-877-876-2455 or uspis.gov
Senate Subcommittee on Aging Fraud Hotline: call 1-855-303-9470; or aging.senate.gov/fraud-hotline to leave an online request for someone to contact you
Adult Protective Services: local help at elderjustice.gov for vulnerable or older adult victims
Canadian Anti Fraud Centre: toll free from the US at 1-888-495-8501
Western Union: 1-800-448-1492; file a complaint at westernunion.com
MoneyGram: 1-800-926-9400; report a problem at moneygram.com
Green Dot: 1-866-795-7597; contact greendot.com
Facebook: log reports of log reports of hacked or fake profiles
SOURCE: BBB SERVING ACADIANA