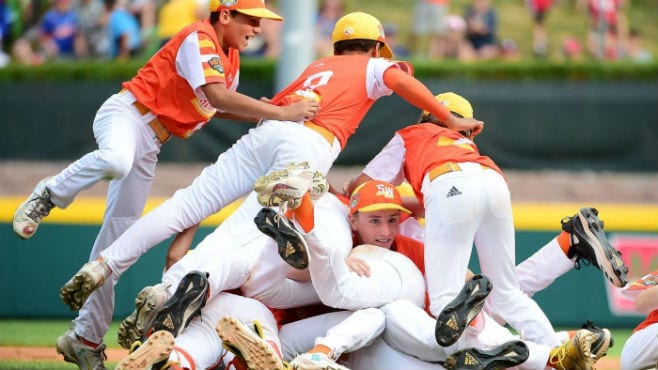 This past weekend for the kids from River Ridge, Louisiana felt a lot like a Disney movie.
After falling to Hawaii in the opening round on August 16, the odds weren't in their favor. However, the team fought their way back from the loser's bracket and overcame Hawaii on Saturday in the US Championship game and finished the job on Sunday with an 8-0 win over Curacao to give the state of Louisiana their first-ever Little League World Series Title.
"It shows the resiliency of these kids that they fought back through this whole thing." Manager Scott Frazier said after the game about his team, "The whole thing is surreal and will probably process in about two years. If it wasn't for every single one of these kids, we wouldn't have accomplished any of this."
Marshall Loque got things started for River Ridge early on with an RBI double to give them the early edge. Loque struck again with a double that bounced off the wall to score Reece Roussel.
Louisiana busted things open in the fifth with a four-run inning by an RBI double from Roussel, his 16th hit during the Little League World Series, adding to his impressive record.
An RBI single from Darrah in the sixth inning all but sealed the first world championship for the state of Louisiana.