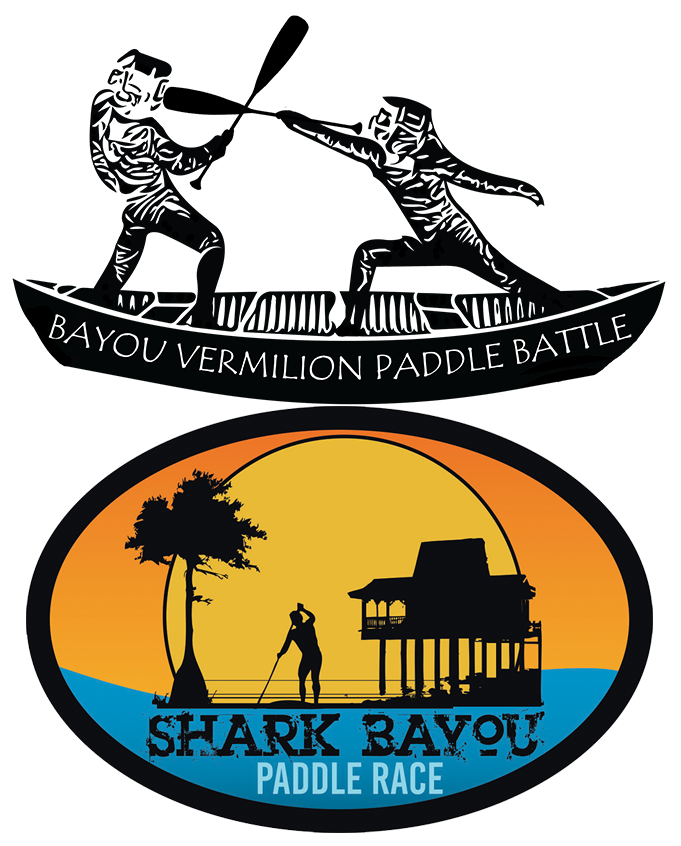 If you've ever had to paddle away from a nest of alligators or escape to land because of a treacherous thunderstorm, you are probably a pretty fast paddler. It's time to put those skills to the test! Register now and spend an entire weekend paddling your way to the finish line.
The nonprofit group TRAIL has two paddling races coming up. Both races are open to all and any human-powered boat. Racers are welcome to use kayaks, paddleboards, canoes, and outriggers. If you do not own a human-powered floating contraption, you can still participate. Pack and Paddle has kayak rentals available. Reserve a boat, do some arm stretches, and sign up!
The Bayou Vermilion Paddle Battle is Saturday, April 24. Race distances ranging from 2 miles to 34 miles. The race starts and finishes at Cafe 20.3 Registration includes entry to the race, a delicious plate lunch, a participation medal, a lovely morning on the water, and public awareness of the Vermilion River.
Then the next day, Sunday, April 25 head down to the coast for round two. The Shark Bayou Blast is at Cypremort Point State Park. You will paddle as fast as possible from Shark Bayou to Vermilion Bay. The distance will vary depending on your fitness level. Either compete in the 6-mile loop or show off your strength and do the 20-mile loop. Just be sure to keep an eye out for sharks. Crawfish and jambalaya will be served after the race.
TRAIL is a nonprofit group based in Lafayette, Louisiana. This organization is dedicated to building and maintaining outdoor recreation. They are focused on enhancing parks, paths, and trails for hiking, walking, biking, kayaking, and canoeing.
Recently, TRAIL purchased signs for the new walking trail at Evangeline-Longfellow Park in St. Martinville. They are currently working with Lafayette Consolidated Government to create a new RV Park. TRAIL is also continuing the cleanup at Acadiana Park and working to build a new bridge.
Participating in any of TRAIL's events fund these community projects. You can also help by volunteering. It takes manpower to operate these fun races. If you are interested in lending a helping hand, please register as a volunteer. Volunteers have a blast. Volunteers are awarded a free shirt, free food, and free drinks. Visit latrail.org/volunteering to find out more.
Source: TRAIL