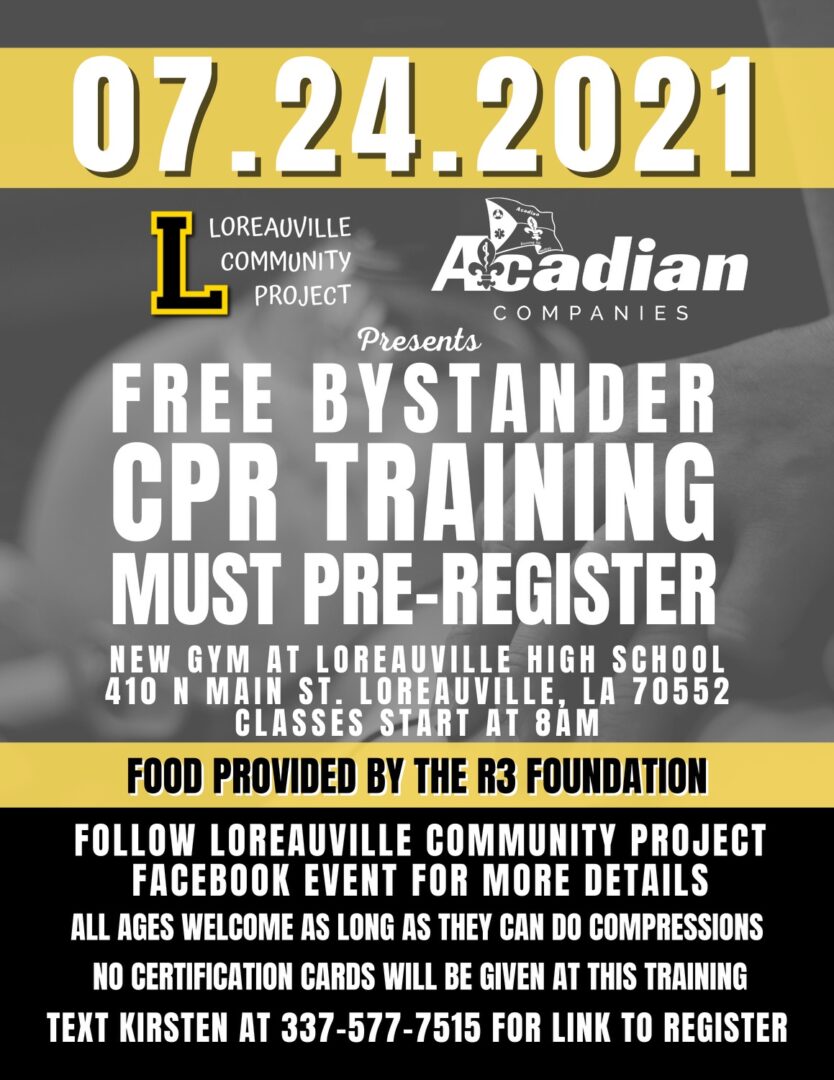 Here's a chance to learn life-saving techniques that could save a person life.
The Loreauville Community Project and Acadiana Companies presents Free Bystander CPR Training. The training classes will take place at the new gym at Loreauville High School at 410 North Main Street in Loreauville, Louisiana 70552.
The classes start at 8:00 am. Food will be provided by the R3 Foundation. All ages are invited to attend as long as the individual is able to do a compression. There will be no certification cards given. To register, send a text message to Kirsten at 337-577-7515.
For more information follow Loreauville Community Project on Facebook.